Andi Brown is an expert in the field of pet nutrition and wellness. She has appeared in hundreds of radio and television appearances ranging from Montel Williams to the Howard Stern radio show.
If you are interested in setting up an interview with Andi, please send an email to the link below. All requests are handled through Erica Evans, Director of Public Relations: Brown Marketing, Inc.
Erica Evans
Brown Marketing, Inc.
35246 U.S. Highway 19 North #321
Palm Harbor, FL 34684
Andi's beginning her whirlwind book tour and will be appearing on some exciting TV shows soon. We'll keep you posted as her tour comes to a town near you. Don't miss all the good news she's got for the pets that you love!
---
TV/Video Appearances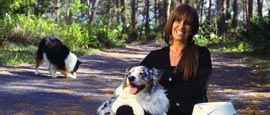 Food is the foundation of life! See what other pet experts had to say about The Whole Pet Diet.
Print Articles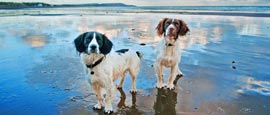 You may have to "fluff their food", but it will be worth all of the healthy years you will give them.