Eight Weeks to Great Health for Dogs and Cats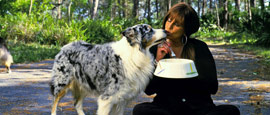 A lifetime of love went into developing The Whole Pet Diet Plan. I am grateful every day for the thousands of people who have contributed so beautifully to the process. For all of the animals and the people who love them, my work is for you. You deserve the healthiest pets on the planet!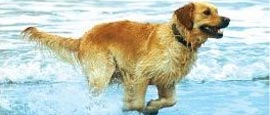 The Holistic Pet Plan will help transform any pet to feel better, look better and take full advantage of its own innate healing powers in just eight short weeks!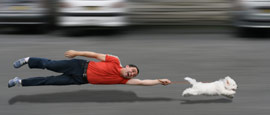 The Whole Pet Diet blog is where you'll find recipes from my book as well as those submitted by readers. You'll also read about real pet stories and have some fun watching cool pet videos and more…
Sign up for the Whole Pet Diet Newsletter. It's totally free and comes with great tips and tricks to help you make better choices when it comes to feeding, treating, grooming and training. I'll keep you in the loop on all the easy and cost effective ways to help keep your holistic dogs and cats glowing with great health!
Everyone loves a great story and someone to share it with. Tell us about your pets, along with a photo, and maybe even a recipe or two of your own. We'll not only publish it here, but it could even wind up in my very next pet cookbook, too! Let others know how much you love your natural pets to give them the best. (500 words or less).
View my recommended links to all my favorite products, organizations, books and more! Please let us know about anything you find to enhance a pet's life, and we'll link up to it too! We all want our holistic pets to have it all – so make sure you share here 🙂