Shedding, Itching, Scratching, Allergies, Dull Coat and Dandruff? Your pets have been back and forth to the vet's office for cortisone shots and steroids? There's not a flea in sight, but your dog keeps digging, licking and biting at his paws all day long? You've tried all kinds of shots and medications and you've been told that it's just an "allergy: and that lots of pets have them? Well, if any of these scenarios sound like your household then this next recipe is a must for every dog and cat. In five to ten days you can STOP THE MADNESS!
I can honestly tell you that the real cause of the problem is rarely addressed and will continue to manifest unless you understand how our holistic approach addresses the cause and not just masks the symptoms.
First of all, the typical culprit is usually dry food. Remember that the reason they call dry food "dry", is because it's all dried out. The skin dries out, the coat dries out and the digestive system dries out. It's just that simple. Pet food makers cook and process their ingredients as such high temperatures that they wind up cooking out the beneficial fats and oils that are so critical to healthy skin and coat.  What we know is that the skin is the largest organ of the body. It is also an eliminative organ and will struggle to release the toxic waste from the body (chemicals and toxins). You might never even know if there are chemicals or preservatives in the so-called natural foods you may be buying, unless you're actually having the food tested through a food science laboratory. Sadly, pet food makers are notorious for not declaring certain ingredients on their labels. If the pet food maker buys their meats, grains or vegetables with preservatives already in it, as long as they don't add it themselves at the packaging point, they don't have to declare it on the label. Lots of pet companies actually hide unscrupulous ingredients in their products and many people are fooled into thinking that they're feeding a better quality food than they really are.
So what can you do? Well, of course I have always recommended feeding a healthy, homemade stew diet to begin with. For those of us who are "time challenged", now there's nothing better than my own Doc's Stew (in a can, already made as if you had made it yourself!). But even if you can't, but hopefully you are; here is a wonderful supplement that will supply all the ESSENTIAL FATTY ACIDS, along with Vitamins A, D and E, which are so important to promote healthy skin and coat.
Here's how to make it:
Andi's Best In Coat Favorite Recipe Makes 8 ounces
3 ounces of wild salmon oil
1 ounce of extra virgin olive oil
1 ounce of cod liver oil
1 ounce of wheat germ oil
1 ounce of coconut oil
1 ounce of flaxseed oil
1 inch sprig of rosemary, or ¼ teaspoon dried rosemary
Directions:
Combine all of the ingredients in a blender or food processor and pulse for 30 seconds. Pour into a dark or opaque glass bottle or jar and seal tightly. Store in the refrigerator for freshness where it will keep for about 2 months. Serving sizes are based on body weight; use the dosage recommended below and thoroughly mix it into your pet's food at every meal.
Pet's Weight – Amount of EFA Blend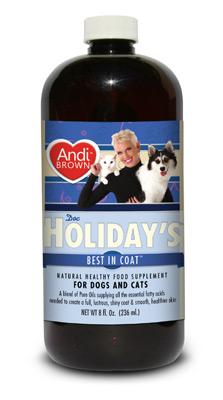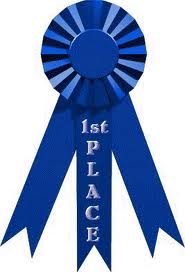 2 to 11 pounds – ½ teaspoon
12 to 25 pounds – 1 teaspoon
26 to 50 pounds – 2 teaspoons
51 to  100 pounds – 1 tablespoon
Be sure you sign up for my newsletter NOW. I'll also send you a copy of my FREE Holistic Pet Care Guide, filled with useful information and tips for all your pet's needs! Don't be your Vet's best customer. Learn more about what you can do to keep your pets healthier and more vital than ever before!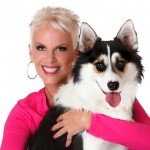 Make Every Day A Holiday with Healthier Pets!
Xox
Andi Brown & "Doc" Holiday